 Street chants and counterpoints go electric, with a trio that begins its inspiration from Moondog and proceeds towards their own personal exotica sounds and compositions through Robert Wyatt and Italian folk traditions.


Hobocombo is a band dedicated to and inspired by the music of Moondog.

Moondog Mask is an exotic trip through medieval canons, african rhythms, call & response blues.
It brings together new arrangements of Moondog's music, traditional Italian folk songs with the field recordings by ethnomusicologis Roberto Leydi, the songwriting of Robert Wyatt and original compositions made during a cold winter stay on the Baltic sea.
All condensed in a experimental, weird and elegant pop music world.

Moondog Mask has been crafted by Obst und Gemuse studio in Berlin. It features musicians from the Berlin Echtzeitmusik scene and has been mastered by Doug Henderson (Antony & the Johnsons).

Moondog Mask official release will be on November 4th 2013 on Trovarobato Parade, distributed by Audioglobe/Digitalea.
Upcoming release in Europe on 31.1.2014 distributed by Broken Silence

Hobocombo is:
Francesca Baccolini | double bass, voice
Andrea Belfi | drums, percussion, voice
Rocco Marchi | electric guitar, korg ms-10, voice

"second time around for the hobocombo folks to celebrate the incredible work of mr thomas hardin (moondog) while at the same time expressing their own voices in this kind of context - besides the robert wyatt cover, they split the remaining compositions between themselves and interpretations of that of their mentor. what I find here is a genuine dialogue making for very interesting sounds and feelings that I dig much. turning folks on to the the specialness of moondog while at the same time creating a very interesting world of their own is a very happening accomplishment so I holler bravo to hobocombo, bravo!"

mike watt
CONTACT
ORDER
[LP] lineria.bandcamp.com
[CD] trovarobato.bandcamp.com

LABEL
Trovarobato Parade
gianluca@trovarobato.com
Linèria
email@lineria.it

PROMOTION (IT)
Sfera Cubica
press@sferacubica.it

PROMOTION (EU)
Autopilot
guido@autopilotmusic.com

BOOKING
Modernista
booking@modernista.org
+39.333.2544269

PUBLISHING
A Buzz Supreme
info@abuzzsupreme.it

BAND
hobo@hobocombo.com



UPCOMING SHOWS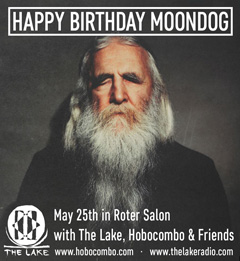 may 25th
Berlin @ Roter Salon Volksbühne >>>

may 30th
Carzig @ Carziger Werkstattnächte >>>

jun 7th
Berlin @ Miss Hecker >>>

jul 18th
Tarcento @ Tarcento Jazz 2015 >>>


DISCOGRAPHY


Moondog's 99 Step Sequencer
EP ltd cassette - STD 032





Moondog Mask
LP 2014 - LIN 000





Moondog Mask
CD 2013 - TRB P10





Now that it's the opposite, it's twice upon a time CD 2011 - TRB P 004





Hobocombo plays Videodays
EP 2011 - TRB W 004
WITCH OF ENDOR



Hobocombo's Radioshow broadcasted by Epsilonia - Radio Libertaire in Paris and available worldwide on Soundcloud
ARCHIVE
2014

feb 18 Siena @ Cacio e Pere
feb 19 Rimini @ Neon Cafè
feb 20 Roma @ Le Mura feb 21 Sansepolcro @ Live@Home - Palazzo Aloigi Luzzi
f eb 22 Reggio Emilia @ Dinamo
feb 23 Bologna @ Kinodromo
feb 26 Genova @ Altrove - Teatro della Maddalena
feb 27 Torino @ Blah Blah
feb 28 Abano Terme @ I'm Lab
nov 29 Berlin @ Acud
nov 28 Bielefeld @ Bunker Ulmenwall
nov 26 Leipzig @ ConHanHop
nov 2 Bologna @ Home Movies
jun 20 San Rocco (It) @ Lessinia Psych Fest
jun 22 Reggio Emilia (It) @ Ghirba
jun 23 Milano (It) @ Magnolia
jun 27 Lärz (D) @ Fusion Festival
jun 28 Berlin (D) @ Altes Finanzamt
jul 9-10 Pistoia (It) @ Moondog Workshop
jul 11 Pistoia (It) @ Pistoia Blues
jul 31 Tolmin (Slo) @ Sajeta Festival
aug 16 Berlin (D) @ Bartleby
aug 19 Perugia (It) @ Caveargento Parco
aug 20 Avellino (It) @ Teatro Gesualdo
aug 21 Scauri (It) @ Maryrock
mar 21 Barcelona @ Sala Apolo
jan 29 Berlin @ CTM Festival
jan 17 Milano @ Cox 18
jan 15 Bologna @ Locomotiv

2013
nov 22 Ferrara @ Arci Bolognesi
nov 20 Forlì @ Diagonal
nov 19 Bologna @ Secret Show
nov 19 Bologna @ MAPS Rcdc
nov 18 Milano @ Sonica RadioPop
nov 16 Ravenna @ Bronson
nov 15 Fondi @ Beltempo - Casa delle Arti
nov 14 Latina @ Circolo Hemingway
nov 13 Roma @ Forte Fanfulla
nov 12 Roma @ Moby Dick Radio2
oct 5 Roubaix (F) @ La Condition Publique
jun 24 Verona @ Arsenale
jun 14 Berlin (D) @ West Germany
jun 12 Evreux (F) @ Conservatoire de musique
jun 11 Evreux (F) @ L'Abordage
may 12 Milano @ Circolo Magnolia
may 11 Verona @ Red Zone
may 09 Faenza @ ClanDestino

2012
nov 18 Roma @ Circolo degli Artisti
nov 13 Bologna @ Bar Wolf
jul 15 Milano @ Fabbrica del Vapore
jun 29 Berlin (D) @ Ausland
mar 03 Valeggio sul Mincio @ Villa Zamboni
feb 26 Itri @ Museo del Brigantaggio
feb 25 Latina @ Circolo Hemingway
feb 24 Castiglion del Lago @ 909 Café
feb 23 Arezzo @ Karemaski

2011
dec 06 Marina di Massa @ Tago Mago
dec 04 Bologna @ TPO
dec 02 Ponte a Poppi @ Centro Sociale
dec 01 Roma @ Fanfulla 101
nov 23 Verona @ Teatro Camploy
nov 18 Berlin (D) @ Altes Finanzamt
nov 16 Bruxelles (B) @ Cafè Bonnefooi
nov 15 Louvain-La-Neuve (B) @ Ecuries du Biéreau
nov 14 Basel (CH) @ Plattfon
jun 19 Berlin (D) @ Künstlerhaus Bethanien
jun 16 Berlin (D) @ Künstlerhaus Bethanien
mar 02 Carpi @ Mattatoio Culture Club
feb 28 Prato @ Black Out
feb 26 Venezia @ Carnevalanga
feb 25 Brescia @ Appletini
feb 23 Roma @ Fanfulla 101
feb 22 Livorno @ Teatro C
jan 29 Mestre @ Flat
jan 28 Milano @ Leoncavallo
jan 24 Verona @ Malacarne
jan 21 Bologna @ Covo Club

2010
sep 16 Verona @ Onirica
jun 20 Torino @ No Fest!
apr 17 Verona @ Verona Risuona


"This is no exploitation of Moondog's heritage, but a fresh understanding what to do with these songs, Hobocombo's way."
Digital In Berlin (D)

"An album that negotiates the covers concept with a great degree of savvy"
Cyclic Defrost (AUS)

"In fact it's a delicate, charming and very engaging set of pieces, played with real compassion, gentleness, and attention to detail."
The Sound Projector (UK)

"un caractère parfois médiéval […] et même quelques variations vocales qui semblent venir de je-ne-sais quelle tribu amérindienne."
Benzine magazine (F)

"un esordio discografico che combina assetto strumentale jazz e allegro spirito rock'n'roll, a cui si accodano echi caraibici e sapori del Morricone più messicano. E, sorpresa, il tutto suona elegantemente pop."
Sodapop (I)

"... Hobocombo são capazes de sintetizar com clareza e inspiração uma obra que ampliou os limites conceptuais da música e lhe deu novos horizontes"
O Domínio Dos Deuses (P)

VIDEO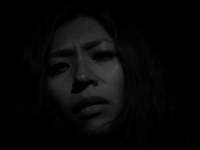 Hobocombo - Bird's Lament - 2011 by Giovanni Bertani on Vimeo.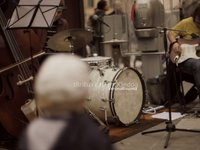 Hobocombo @ VeronaRisuona 2010 by Giovanni Bertani on Vimeo.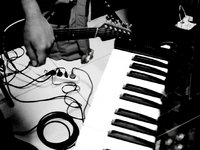 Less tv presents: Hobocombo "Stamping Ground" [Maps Session] - 2011 from Less tv on Vimeo.