Francesca Baccolini | double bass, voice
Andrea Belfi | drums, percussions, harmonica, voice
Rocco Marchi | electric guitar, lap steel, korg ms10, voice

ABOUT
Hobocombo re-interpretes Moondog's pre-minimalist tunes, canon based songs and odd snaketime rhythms with drums, double bass, electric guitar, synth and voices.
The result are beautiful and hypnotic songs, with a contemporary psychedelic feeling.
"This is no exploitation of Moondog's heritage, but a fresh understanding what to do with these songs, Hobocombo's way."
Digital In Berlin (D)

"An album that negotiates the covers concept with a great degree of savvy"
Cyclic Defrost (AUS)

"In fact it's a delicate, charming and very engaging set of pieces, played with real compassion, gentleness, and attention to detail."
The Sound Projector (UK)

"un caractère parfois médiéval […] et même quelques variations vocales qui semblent venir de je-ne-sais quelle tribu amérindienne."
Benzine magazine (F)

"un esordio discografico che combina assetto strumentale jazz e allegro spirito rock'n'roll, a cui si accodano echi caraibici e sapori del Morricone più messicano. E, sorpresa, il tutto suona elegantemente pop."
Sodapop (I)

"... Hobocombo são capazes de sintetizar com clareza e inspiração uma obra que ampliou os limites conceptuais da música e lhe deu novos horizontes"
O Domínio Dos Deuses (P)







BECOME A FAN
CONTACT
PRESS (I)
La Famosa Etichetta Trovarobato
Michele Orvieti
ufficiostampa@trovarobato.com

PRESS (Europe)
Dense Promotion
Ed Benndorf
ed_@_dense_._de

BOOKING (I)
Trovarobato
Gianluca Giusti
gianluca@trovarobato.com
+39.333.2544269

BAND
hobo@hobocombo.com

DISCOGRAPHY



Now that it's the opposite, it's twice upon a time CD 2011 - TRB P 004



Hobocombo plays Videodays
EP 2011 - TRB W 004
WITCH OF ENDOR



Hobocombo's Radioshow is broadcasted by Epsilonia - Radio Libertaire in Paris and available worldwide on Soundcloud
TOUR
2013

jun 11 Evreux (F) @ L'Abordage

2012

nov 18 Roma @ Circolo degli Artisti
nov 13 Bologna @ Bar Wolf
jul 15 Milano @ Fabbrica del Vapore
jun 29 Berlin (D) @ Ausland
mar 03 Valeggio sul Mincio @ Villa Zamboni
feb 26 Itri @ Museo del Brigantaggio
feb 25 Latina @ Circolo Hemingway
feb 24 Castiglion del Lago @ 909 Café
feb 23 Arezzo @ Karemaski

2011

dec 06 Marina di Massa @ Tago Mago
dec 04 Bologna @ TPO
dec 02 Ponte a Poppi @ Centro Sociale
dec 01 Roma @ Fanfulla 101
nov 23 Verona @ Teatro Camploy
nov 18 Berlin (D) @ Altes Finanzamt
nov 16 Bruxelles (B) @ Cafè Bonnefooi
nov 15 Louvain-La-Neuve (B) @ Ecuries du Biéreau
nov 14 Basel (CH) @ Plattfon
jun 19 Berlin (D) @ Künstlerhaus Bethanien
jun 16 Berlin (D) @ Künstlerhaus Bethanien
mar 02 Carpi @ Mattatoio Culture Club
feb 28 Prato @ Black Out
feb 26 Venezia @ Carnevalanga
feb 25 Brescia @ Appletini
feb 23 Roma @ Fanfulla 101
feb 22 Livorno @ Teatro C
jan 29 Mestre @ Flat
jan 28 Milano @ Leoncavallo
jan 24 Verona @ Malacarne
jan 21 Bologna @ Covo Club

2010

sep 16 Verona @ Onirica
jun 20 Torino @ No Fest!
apr 17 Verona @ Verona Risuona
VIDEO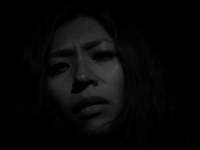 Hobocombo - Bird's Lament - 2011 by Giovanni Bertani on Vimeo.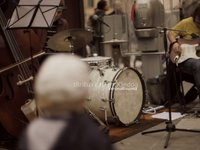 Hobocombo @ VeronaRisuona by Giovanni Bertani on Vimeo.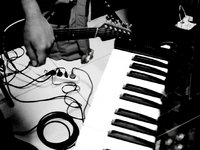 Less tv presents: Hobocombo "Stamping Ground" [Maps Session] from Less tv on Vimeo.
MUSIC
Hobocombo - Be a Hobo by hobocombo
Enough about human rights by hobocombo
Stamping ground by hobocombo